After-School & Preschool Sessions
Art for School-Aged Kids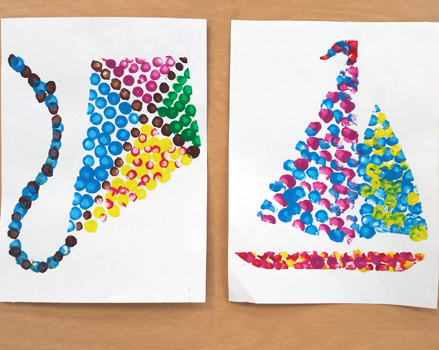 Want Art in Your Classroom?
If you want to add a formal art project to your current lesson plan, let's collaborate the concept and details to make it a reality. April has grant-writing experience and will help you apply if you're considering a grant to cover costs. Remember, Forest Grove's EEFG teacher applications are due in Oct.
_______________________________________
View only Harvey Clarke After-School
View only Joseph Gale After-School
View only Valley Art After-School
Enhance your child's education
Enhance your child's knowledge with formal art lessons, at K-6 schools in Forest Grove and other participating venues. Graduated levels start with the basics and build from there. We introduce a variety of mediums and styles.
"Artistic activities engage the young brain and improve cognitive, visual, and spatial processing. They help young minds perceive how systems interrelate, and that problems can have multiple solutions. Research findings show that artistic endeavors improve long-term memory, increase student motivation, promote creativity, advance social growth, introduce novelty... and reduce stress." Dr. David A. Sousa &Tom Pilecki (source: http://www.pbs.org/wnet/need-to-know/opinion/can-stem-really-succeed-the-answer-is-right-in-front-of-us/16419/)
Currently we're contracting with Forest Grove School District, however we will consider schools in Banks, Gaston, and North Plains. If your school isn't listed, please let us know and we'll work to create a partnership. Be sure to mention to your principal, administrator, or PTO that you want Artingales after-school!
Sometimes students must be enrolled in the school venue listed to take classes there.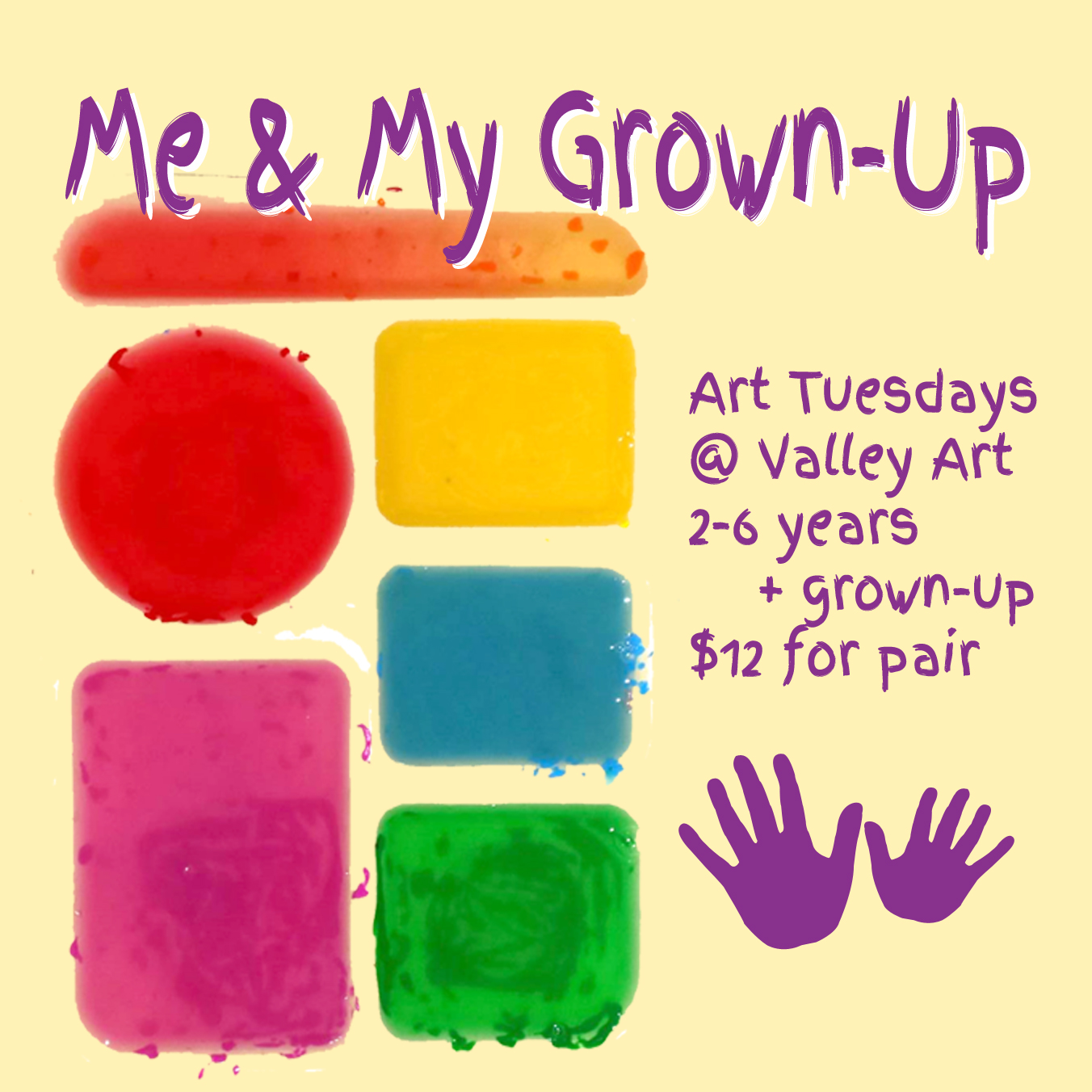 Preschool Art (2 - 6 years + adult)
Valley Art (Forest Grove)
Tue Dec 05-Jan 30 10:00 AM-11:00 AM
CLASS BY REQUEST ONLY - REGISTER AND STATE PREFERRED DATE/TIME IN SPECIAL INSTRUCTIONS. AVAILABLE 2ND AND 4TH TUESDAYS ONLY, START ANYTIME FROM 10AM-12:30PM, 1-HOUR CLASS. Bring your little one and make art with kid safe materials and professional guidance. One grown-up per child required to participate, price includes the child and grown-up. Wear art-making clothes.
$12.00 Register by: Feb 26
# Left: 12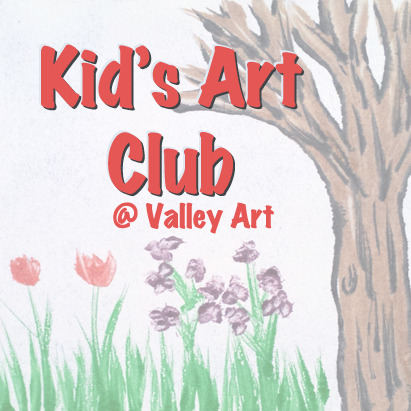 Kid's Art Club (5-17 years)
Valley Art (Forest Grove)
Thur Jan 11-Mar 15 5:30 PM-7:00 PM
Art Club will guide students through art media most 2nd, 3rd, & 4th Thursdays 5:30-7PM at Valley Art, focusing on a new discipline each month. $15 per class, $90 Jan-Mar, $65 5-class pack. Art club is flexible enough to allow more experienced artists liberty to work on personal projects with materials, instructor guidance, and feedback. Okay to register anytime before Mar 15. [Meets Jan 11, 25, Feb 8, 15, 22 Mar 8, 15]
$15.00 Register by: Mar 15
# Left: 10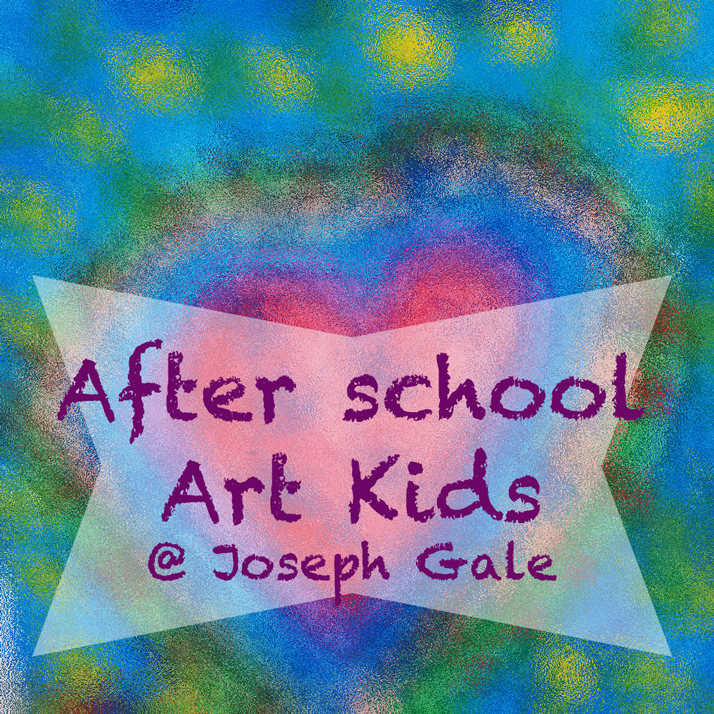 Kid's Art Club (K-6th)
Joseph Gale
Wed Jan 31-Mar 07 3:00 PM-4:00 PM
OPEN TO ANY K-6TH AGED KIDS. After school art kids will experience various art media each week, including drawing, painting, pastel, and printmaking. Short projects will change throughout the year allowing students to continue year-round if desired. This after school club is the mini-version of the standard Art Club and does not include a recess or snack. Okay to register anytime before last class. Scholarship: At least one randomly awarded full scholarship available, to be considered, simply put "scholarship" in the special instructions during registration.[*Meets Jan 31, Feb 7, 14, 21, 28, Mar 7]. Minimum 8 required to hold classes.
$65.00 Register by: Mar 07
# Left: 11
* preregistration only, pay later (working toward minimum 8 enrollment)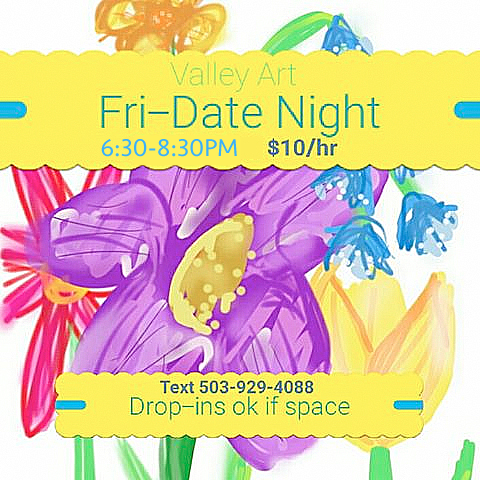 Multi-Media (ages 5+)
Valley Art (Forest Grove)
Fri Feb 02-Nov 02 6:30 PM-8:30 PM
BY REQUEST AND EARLY PREREGISTRATION ONLY. Fri-Date Nights most First Fridays and special events (5+) Need a little time way for a date? Bring the kids to Fri-Date Nights at Valley Art. Education Chair April Hoff will facilitate creative time with your kids for one hour or both. $10/hr, no guarantee drop-ins okay if room, ring doorbell behind Valley Art. You may text 503-929-4088 to confirm space.
$10.00 Register by: Oct 29
# Left: 12
* price per hour/ whole hour increments, choose date in Square Store
---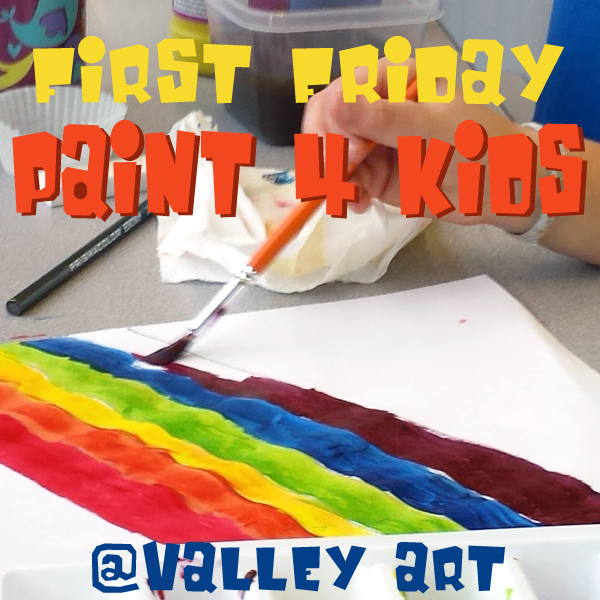 Painting for Kids (7-17 yrs)
Valley Art (Forest Grove)
Fri Feb 02-Mar 02 3:30 PM-5:30 PM
Paint Nights are not just for grownups! Designed for kids 7-17. Artingales instructor April Hoff will guide young artists through a new colorful acrylic painting each month. This special class at Valley Art does not follow the same program held at schools so kids may enroll in both. Meets [Jan 5, Feb 2, Mar 3] Enroll in one or all three for discount.
$20.00 Register by: Mar 02
# Left: 10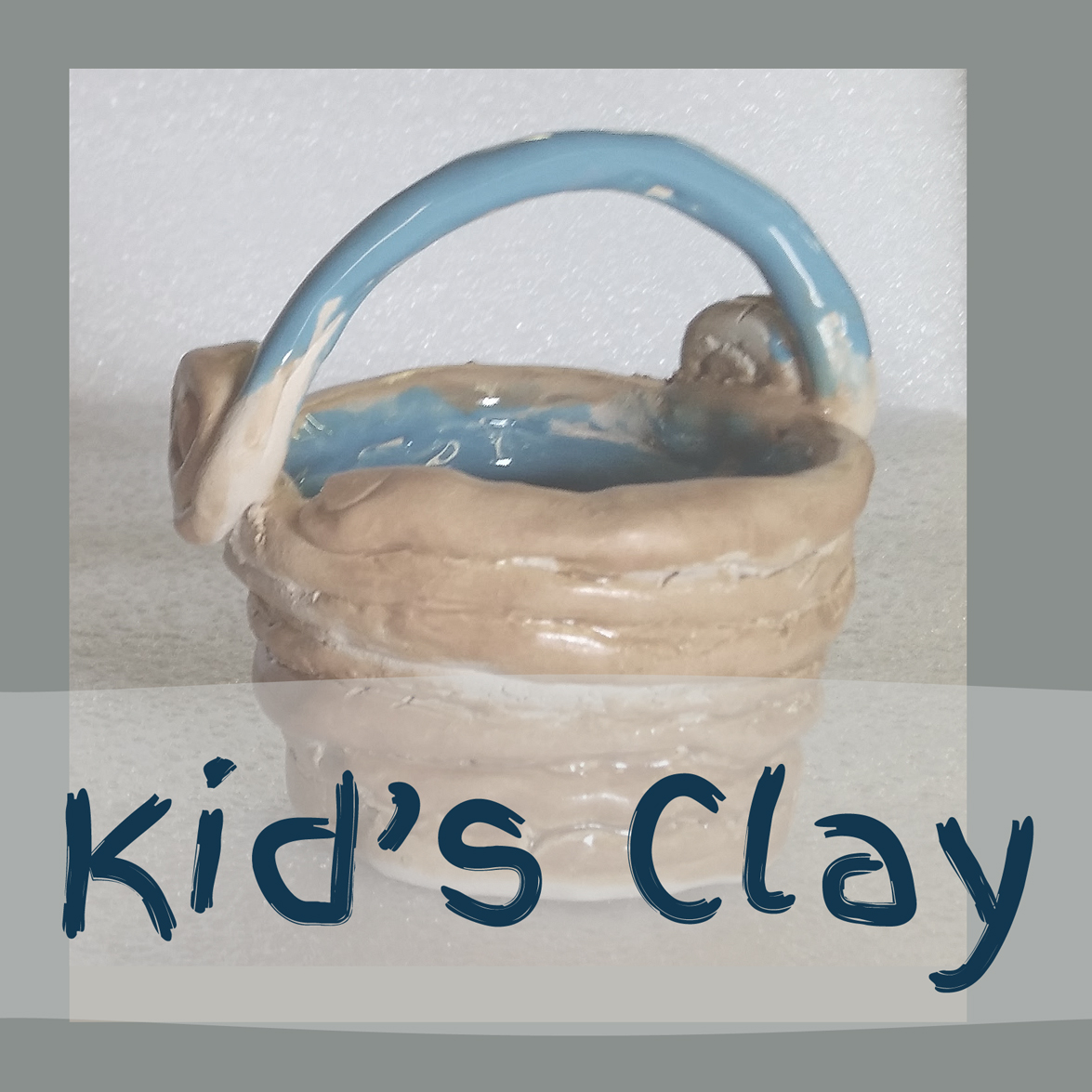 Clay Work (ages 7-17)
Valley Art (Forest Grove)
Fri Feb 09-Feb 23 4:00 PM-6:00 PM
Kids ages 7 to 17 will learn basic clay handbuilding techniques and will glaze their creations the last day of class. Children love the tactile quality of clay. Last project picked up after month's end. [Meets Feb 9, 16, 23] ALL PARTICIPANTS MUST WEAR CLOSED-TOE SHOES IN THE POTTERY STUDIO.
$60.00 Register by: Feb 09
# Left: 6