About
ARTINGALES was founded in 2016 to spread art to everyone, those who need it and those who want and appreciate it. Our services are appropriate for anyone just starting the creative journey, professionals interested in learning new techniques/improving skills, and everyone desiring to better lives through the creative process. We have a special commitment to providing free art classes to children with a history of abuse through grants, profits, and donations.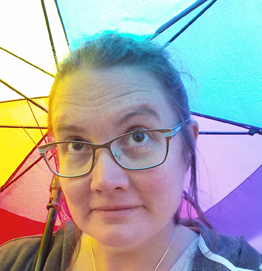 Founding artist April Hoff holds an interdisciplinary degree in fine art, with emphasis in painting and drawing. However, she uses multiple mediums for creative expression and teaching.

In addition to formal art training and professional practice, April began working with special needs kids in the public school systems starting in 2005. From 2010-2016 she often found herself placed with the most difficult behavior children because of an innate ability to form trust, relationship, and help children feel safe.

This work with behavior kids and April's ability to personally relate to their backgrounds means Artingales is dedicated to offering a free creative outlet for kids with a history of abuse. Profits generated from Artingales, and our Patreon campaign will support the HOPE Project. April's Teaching Philosophy: Although I employ a variety of approaches in teaching, the overarching pedagogical philosophies practiced are differentiated learning and experiential learning. I regularly evaluate student strengths and weaknesses, trying to create individual challenges to overcome weaknesses and showcase strengths. I do not believe in "my way or the highway" methodology, although I may remind students of process techniques. I allow failure to happen, believing that failure aids in learning, and success outside of taught process results in a greater understanding of the student's and medium's limits and potential.
Why the name Artingales?

Nightingales teach their offspring to sing and so are often symbols of education and good teaching.

A gale is a strong current or outburst. Artingales wants to provide a strong current of art with some creative outbursts now and then ;)

It is purely coincidental that the first area served in Washington County has a long history with the Gale family name.
What are your hours?

One of the perks of Artingales is the flexibility in scheduling. After school classes are pretty much regularly set times, however private lessons, You-Host Art Parties, and workshops can happen during the day or late into the evening, long after gallery closings and dinner! Ladies night creative time, sure! All weekend on the coast, you bet!
Gallery







Testimonials
Ms. Hoff, You are truly an incredible teacher! Your love & gentleness & patience with the especially challenging kiddos is inspiring to watch... I believe you are a huge part of her success this year!
- M's Mom