Valley Art Kids Classes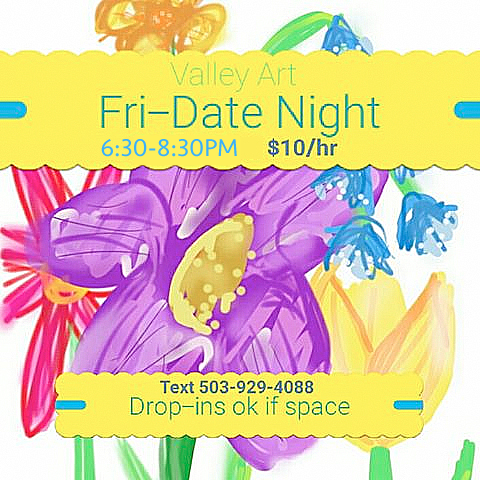 Multi-Media (ages 5+)
Valley Art (Forest Grove)
Fri Feb 02-Nov 02 6:30 PM-8:30 PM
BY REQUEST AND EARLY PREREGISTRATION ONLY. Fri-Date Nights most First Fridays and special events (5+) Need a little time way for a date? Bring the kids to Fri-Date Nights at Valley Art. Education Chair April Hoff will facilitate creative time with your kids for one hour or both. $10/hr, no guarantee drop-ins okay if room, ring doorbell behind Valley Art. You may text 503-929-4088 to confirm space.
$10.00 Register by: Oct 29
# Left: 12
* price per hour/ whole hour increments, choose date in Square Store (NOT AVAILABLE MARCH 2)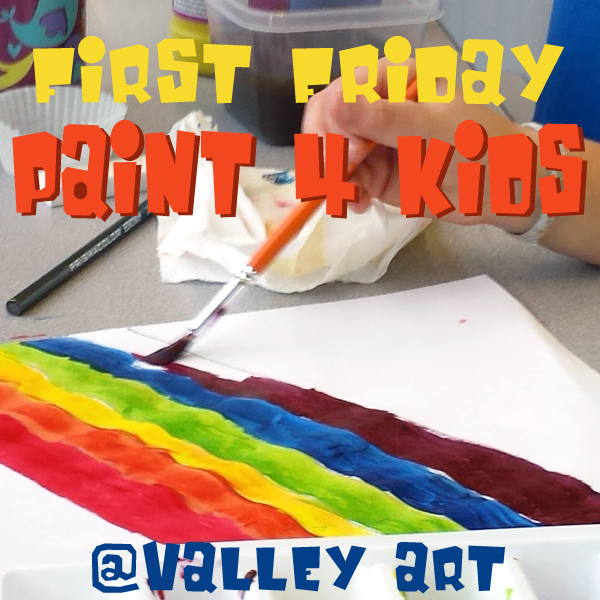 Painting for Kids (7-17 yrs)
Valley Art (Forest Grove)
Fri Apr 06-Jun 01 3:30 PM-5:30 PM
Paint Nights are not just for grownups! Designed for kids 7-17. Artingales instructor April Hoff will guide young artists through a new colorful acrylic painting each month. This special class at Valley Art does not follow the same program held at schools so kids may enroll in both. Meets [Apr 6, May 4, Jun 1]
$20.00 Register by: Jun 01
# Left: 10
*register now, pay later after minimum 3 enrolled.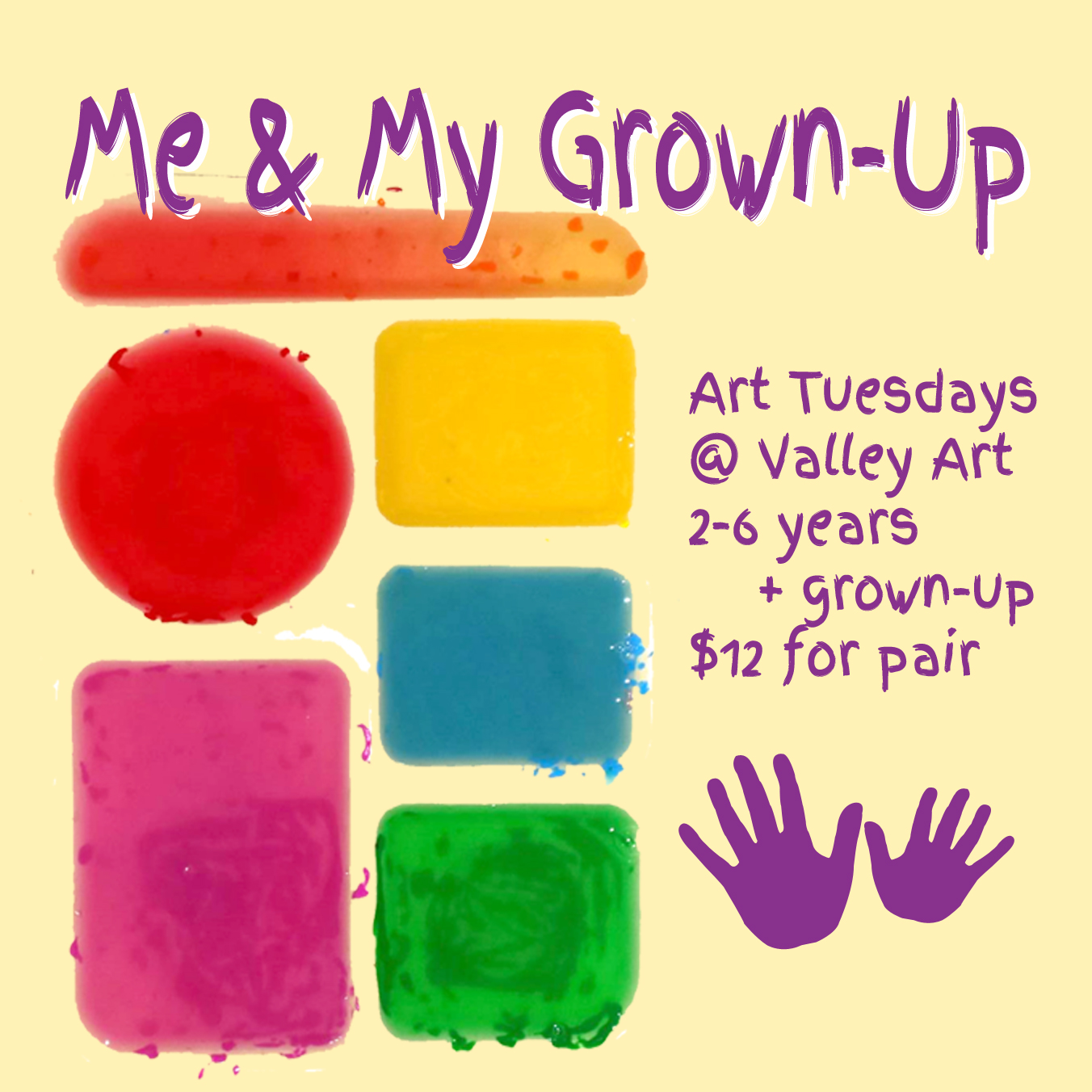 Preschool Art (2 - 6 years + adult)
Valley Art (Forest Grove)
Tue Apr 10-Jun 12 10:00 AM-12:30 PM
CLASS BY REQUEST ONLY - REGISTER AND STATE PREFERRED DATE/TIME IN SPECIAL INSTRUCTIONS. 1-HOUR CLASS. AVAILABLE: 2nd Tuesdays start anytime from 10AM-12:30PM, 2nd / 4th Wednesdays 1-2PM, or 3rd Thursdays 11-Noon or 1-2PM. Bring your little one and make art with kid safe materials and professional guidance. One grown-up per child required to participate, price includes the child and grown-up. Wear art-making clothes.
$12.00 Register by: Jun 12
# Left: 12
*Payment link will be sent after confirming requested date. No obligation for registering. Payment will be required in advance of class.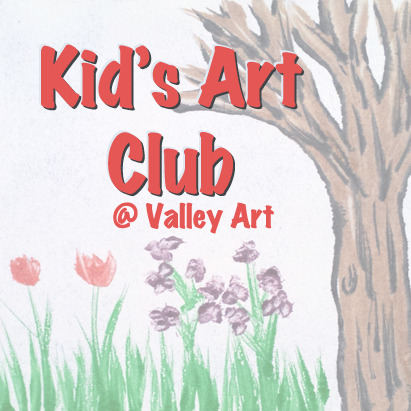 Kid's Art Club (5-17 years)
Valley Art (Forest Grove)
Thur Apr 12-Jun 21 5:30 PM-7:00 PM
Art Club will guide students through art media most 2nd, 3rd, & 4th Thursdays 5:30-7PM at Valley Art, focusing on a new discipline each month. $15 per class, $90 Apr-Jun, $65 5-class pack. Art club is flexible enough to allow more experienced artists liberty to work on personal projects with materials, instructor guidance, and feedback. Okay to register anytime before Mar 15. [Meets Apr 12, May 10, 17, 24, 31, Jun 14, 21]
$15.00 Register by: Jun 14
# Left: 14
*Notice date changes due to City Council conflict, not meeting Apr 19, make-up June 21.
---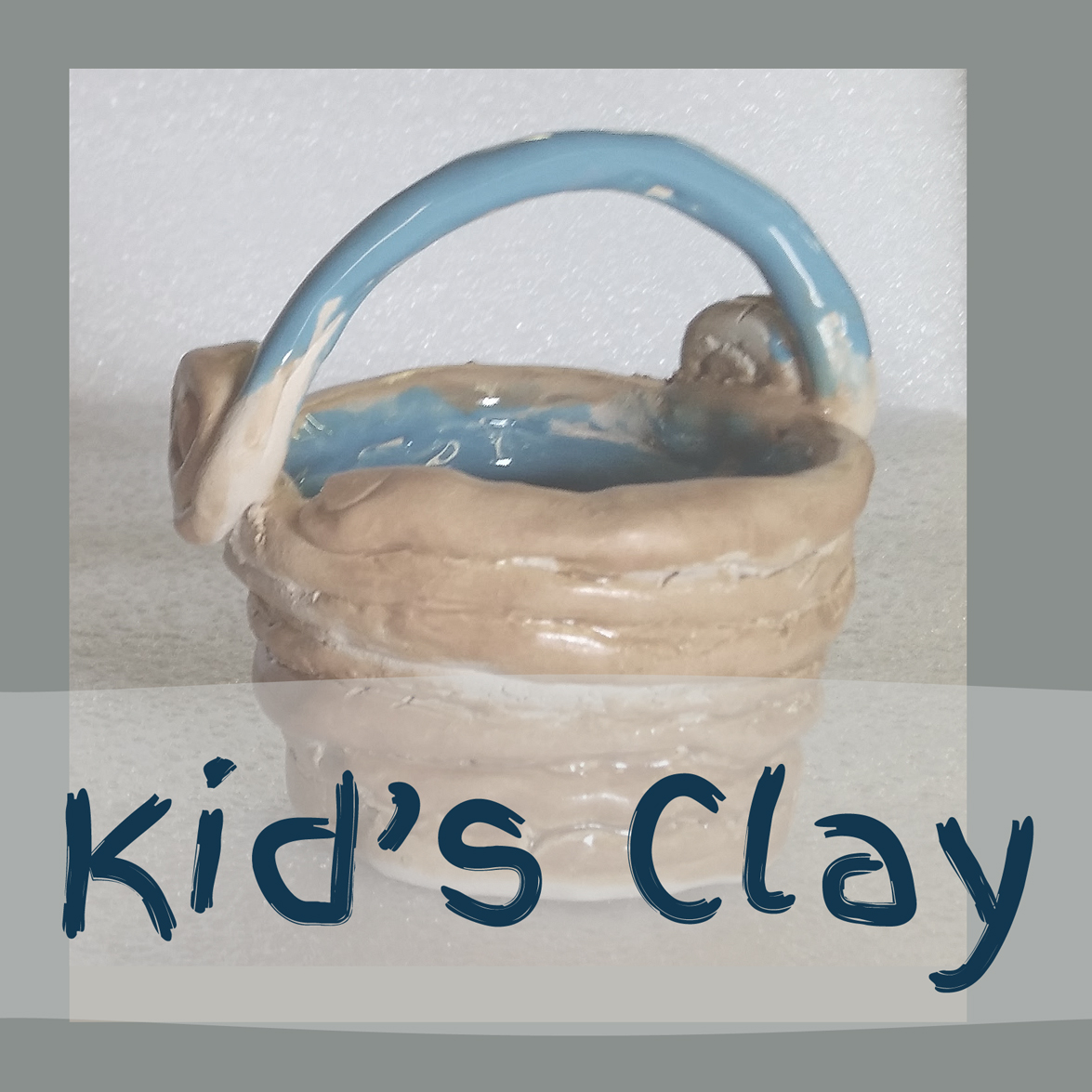 Clay Work (ages 7-17)
Valley Art (Forest Grove)
Fri May 11-May 25 4:00 PM-6:00 PM
THIS SESSION INCLUDES WHEEL-ONLY OPTION, SPOTS. PARTICIPANTS MUST ALREADY HAVE EXPERIENCE IN VAA POTTERY STUDIO. Returning and experienced students will continue wheel throwing the first two classes, and glaze their creations the last day of class. Hand builders will also glaze creations the last day. Pieces available for up after month's end. Okay to order just one, two, or all three. $20/$40/$60. [Meets May 11, 18, 25] ALL PARTICIPANTS MUST WEAR CLOSED-TOE SHOES IN THE POTTERY STUDIO.
$20.00 Register by: May 25
# Left: 12
*Choose number of classes in Square Store pop up after registering.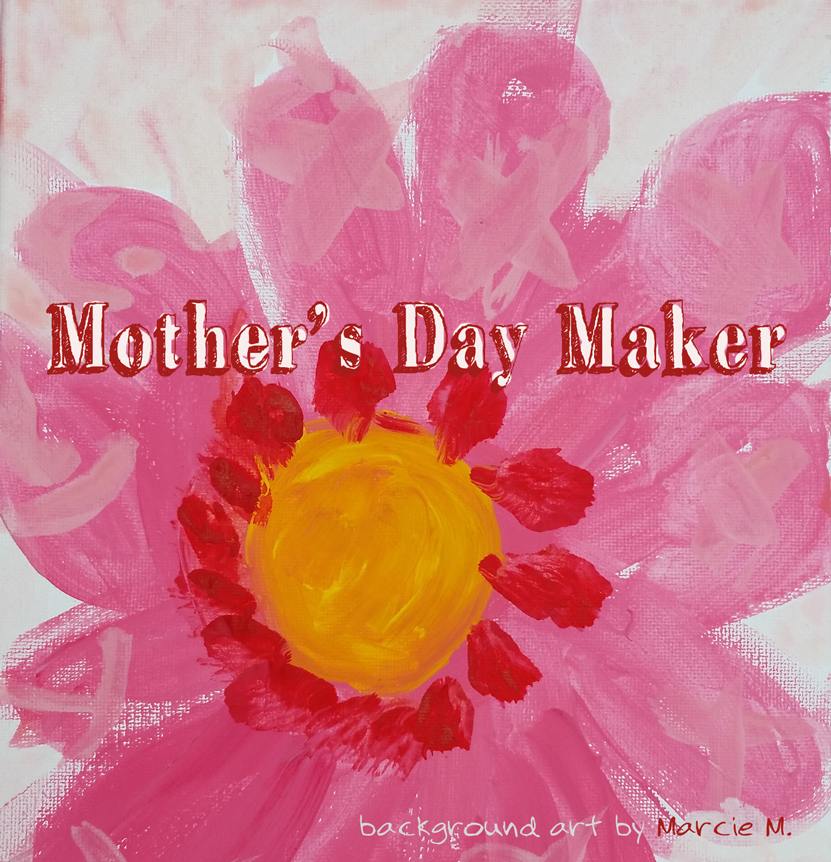 Multi-Media (ages 5+)
Valley Art (Forest Grove)
Sat May 12 5:00 PM-7:00 PM
We will make art for Mom and her special day, giving kids an opportunity to show some creative love. Minimum enrollment required to hold class.
$20.00 Register by: May 12
# Left: 12
*register now pay after minimum 5 enrolled to hold class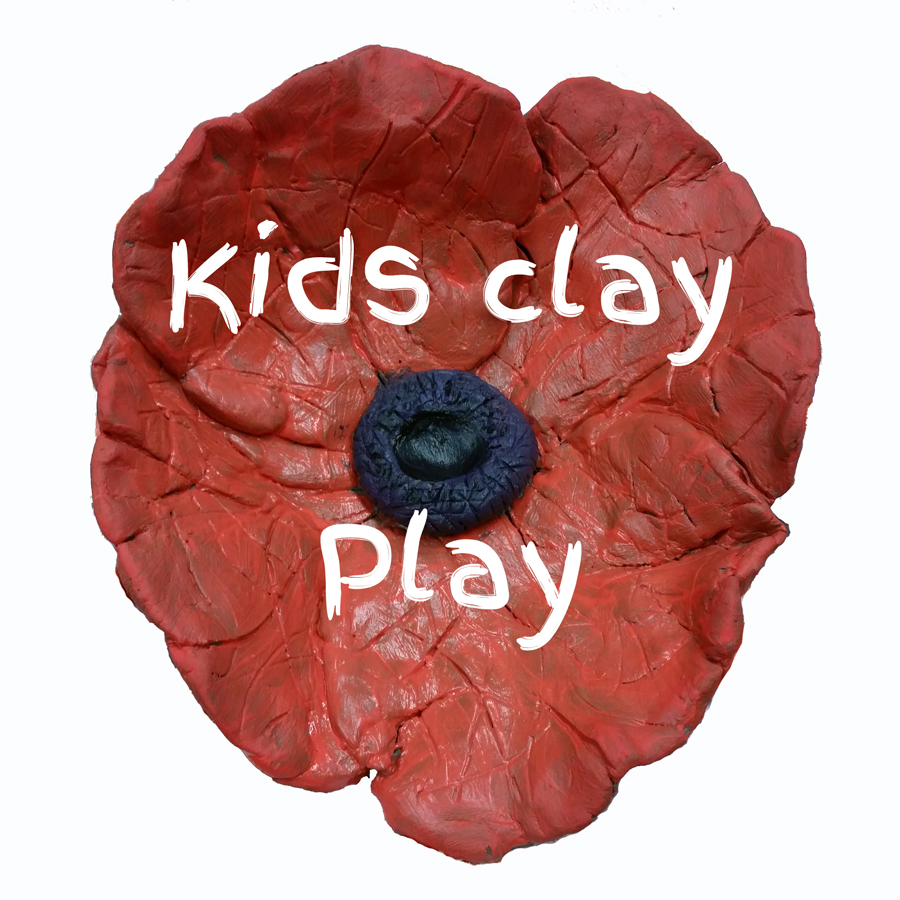 Clay Work (7-17 yrs)
Valley Art (Forest Grove)
Mon-Thur Jun 18-Jun 21 11:00 AM-1:00 PM
SUMMER CLAY BREAK. Do the kids need something to do during Summer Break? Clay Play is the perfect way to spend time learning while being creative. Children will learn hand-building techniques and use engobes/underglazes to stain their pieces. Up to 5 students repeating from previous Kid's Clay months will have wheel option. $20/day, choose one or more. Children must wear CLOSED TOE SHOES in the pottery studio. Finished pieces available approx. two weeks later after firing. Register now, pay later after minimum enrollment of 4 participants is reached each day.
$20.00 Register by: Jun 21
# Left: 40
*note which days in special instructions - only 10 spots available each day
Summer Art Camp for Kids (7+)
Valley Art (Forest Grove)
Mon-Thur Jul 09-Jul 12 10:00 AM-5:30 PM
Summer Art Camp for Kids at Valley Art, Four days of creative activity, playground treks & picnic snacks provided. Sack lunches required for full day artists. 10am-5:30pm ($210 full days) ($140 mornings plus 10am-2pm) ($120 afternoons only 2:30-5:30pm) ($60 single day) $40 non-refundable but transferable preregistration deposit required. Choose in Square Store.
$210.00 Register by: Jul 08
# Left: 11
*Choose appropriate payment in Square Store