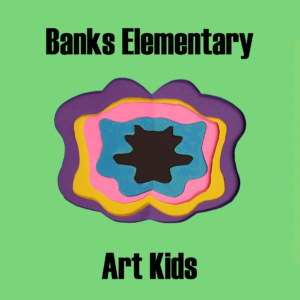 Date/Time
Start Date - Wed Oct 09, 2019 - Thu Nov 07, 2019
10:00 pm - 12:00 am
Location
Banks Elementary
42350 NW Trellis Way
Banks OR
This is for Ages: (K-5th)
SOLD OUT, IF YOU WANT TO BE ON THE WAITING LIST FOR CANCELLATIONS AND FIRST CONTACTED ABOUT NEW SESSION, PLEASE EMAIL DIRECTOR@ARTINGALES.ORG
After school art kids will experience various art media each week, including drawing, painting, pastel, sculpture, and printmaking with ample time to finish most projects on-site. Projects will change throughout the year allowing students to continue year-round if desired. This after school club is flexible enough to allow more experienced artists liberty to work on personal projects with materials, instructor guidance, and feedback.
[Meets Wednesdays Oct 9, 16, 23, 30, and Nov 6]
$90 full 5-week session, $25 single class
Minimum 6 participants to hold class, maximum 12. Register now, pay later when enrollment met. Two 1/2 payments option in Square store once payment links go out. Okay to register anytime before last class of the session provided there is space.
OPEN TO ANY K-5TH AGED KIDS, HOMESCHOOLED TOO
(although class doesn't start until 3PM, setup starts right after school and registered students may report to art room)
Please click Submit Registration until you receive this message: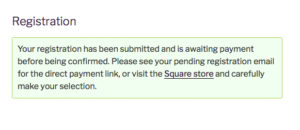 If you're not sure how receptive your child is to art class, please only sign up for a single, as refunds are not available. If the child enjoys the class, you will be offered a prorated option to add the rest of the session at the discounted rate.
SOLD OUT, IF YOU WANT TO BE ON THE WAITING LIST FOR CANCELLATIONS AND FIRST CONTACTED ABOUT NEW SESSION, PLEASE EMAIL DIRECTOR@ARTINGALES.ORG
Registration