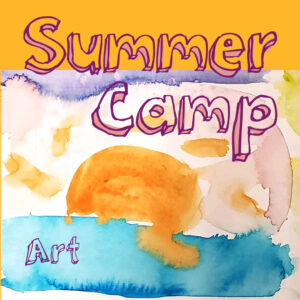 Date/Time
Start Date - Mon Aug 16, 2021 - Wed Aug 18, 2021
10:00 am - 2:30 pm
Location
Valley Art
2022 Main St.
Forest Grove OR
This is for Ages: (7-17)
SUMMER ART CAMP III – Practicing Creative Choice
Campers will be presented with a concept to consider, such as "Home," then given brief technique instruction in a medium such as painting, drawing, printmaking, or collage. Afterward, they will be presented with various examples of contemporary and master artists tackling the idea. Artists will formulate interpretations and create utilizing a personal bin of materials and various mediums. Instructor guidance will be available at all times. Wednesdays will be dedicated to working on a 3-D version in the clay studio. Limit five students to comply with social distancing requirements, or six if there is a sibling/social pair.
Well-fitted mask and sack lunches required. Face shields and gaiters are not an accepted substitute for masks. Kids may need two masks per day, one starting the day, and a clean one after eating. Otherwise, April will teach the safest way to doff and don the same mask.
Three days of creative activity, plus outdoor trek for lunch. All materials provided, including clay, glazes, and two kiln firings. [Please only register if your child can stand wearing a mask for the times we're not out to lunch.]
To serve more families in our limited space, please sign up for your first choice, then you're welcome to choose wait-list for additional weeks.
CAMP I – July 12-14 (half days Mon-Wed)
$150 (10AM-2:30PM)
CAMP II – August 2-4 (half days Mon-Wed)
$150 (10AM-2:30PM)
CAMP III – August 16-18 (half days Mon-Wed)
$150 (10AM-2:30PM)
Half-payment options will be available closer to camp, with full payment due 1 week prior.
*If you are paying by gift certificate, please note in special instructions
Please click Submit Registration until you receive this message: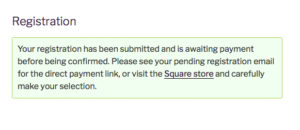 Sold out options will not show in the Registration area.
Registration