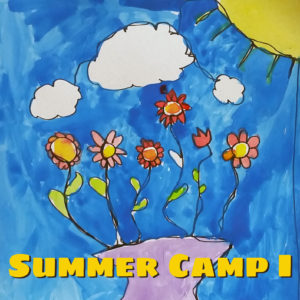 Date/Time
Start Date - Mon Jul 15, 2019 - Thu Jul 18, 2019
10:00 am - 5:30 pm
Location
Valley Art
2022 Main St.
Forest Grove OR
This class is for Ages: (7-17)
SUMMER ART CAMP I
Children will learn fine art skills such as painting, printmaking, sculpture, clay, and drawing – PLUS fun projects during our 2019 "Create Your Own Materials" focus. We'll be making berry ink, handmade paper, and paint brushes from natural materials.
Sack lunches required. Four days of creative activity, playground treks & picnic snacks provided. Choose the full camp, mornings only, afternoons only, or single day if room allows.
$70-$220, registered and paid by July 7; $85-$245 after July 7.
CAMP I July 15-18
$220 full camp (10AM-5:30PM) [$245 paid after July 7]
$150 for mornings plus (10AM-2PM) [$165 paid after July 7]
$125 afternoons only (2:15-5:30PM). [$139 paid after July 7]
$70 single day (10AM-5:30PM). [$85 after July 7]
Okay to pay FULL CAMP in two equal installments, 1/2 now and remaining 1/2 by July 7th.
Sample Camp Day
10AM-11:45 Intro to Drawing, What Do You See?
11:45-Noon, cleanup & lunch prep
Noon-12:30, sack lunch & art stories
12:30-2:00 Clay: Slab and Hand Built Pottery
2:00-2:15 Restroom & 1/2 day Drop-off / Pickup
2:30-3:15 Walk & Snack/Recess at Harvey Clarke
3:15-3:30 Back to the 🆒 air conditioned classroom
3:30-5:30 Painting: Color Theory and Acrylic Pour
Please click Submit Registration until you receive this message: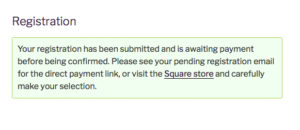 Registration