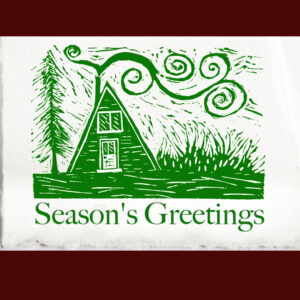 Date/Time
Start Date - Sat Dec 09, 2023
10:00 am - 4:30 pm
Location
Artingales Cove
2032 Pacific Avenue, (Around Back)
Forest Grove OR
This is for Ages: (13+)
We'll make holiday greeting cards using hand-carved linocut blocks and letterpress type. Choose *type from  "Season's Greetings" "Merry Christmas" or "Happy Holidays" then carve your own image to print on the front of art quality blank cards. This is a class collaboration between Artingales and Gann Bros Printing. *type will be made in a width to fit a vertical 5×7 card, so approximately 4″ wide.
Minimum enrollment of 2 participants must be met by Thursday Dec 7th. Once met, registration will close 8:00 am Saturday so Gann Bros. has time to make the hot type you choose for your cards. Minimum 2 to hold class, maximum 8. No payment required until minimum enrollment is met. We will break for lunch.
$100 workshop fee + $25 supply fee includes instruction, linocut block, letterpress type, colored inks, and Strathmore art paper to make 10 greeting cards. Softer cut blocks may be requested ahead of time for those with arthritis.
Students will have the opportunity to attend at least one free *Saturday Studio to further practice what they've learned, a $35 value.
*Saturday Studio is $35 to work independently at Artingales and includes use of black ink and all equipment. Purchase paper at our cost, or bring your own. Add colored ink for $10 more. (Paper and colored ink add-ons can be handled the day of) Letterpress slugs and image cuts may be available for additional fee.

Registration system emails are auto-generated and sometimes go to SPAM. Please search for director@artingales.org for detailed information.
Please click Submit Registration until you receive this message: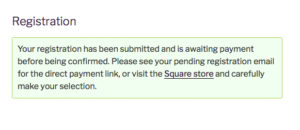 Registration