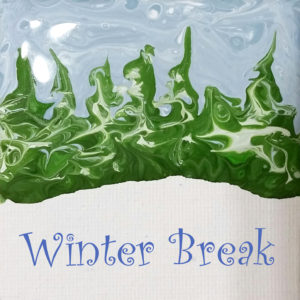 Date/Time
Start Date - Wed Jan 02, 2019 - Fri Jan 04, 2019
1:00 pm - 3:00 pm
Location
Valley Art
2022 Main St.
Forest Grove OR
This class is for Ages: (7-17)
Let the kids join us for a little holiday break creation time. Three days of artistic engagement with the option to choose which days suit your child's interests.
Wednesday offers free create art club allowing children to get lost in process by choosing from three art medium tables with instruction.
Thursday we move to the clay studio for a guided project that includes learning clay handbuilding and coloring techniques.
Friday is painting day, and kids will be led through painting a colorful winter scene while learning color mixing, proper brush care, and composition.
Finished clay pieces require two firings, so will be ready later in the month. All other art created will go home the day made.
Registration closes Friday Jan 4 at 11AM. If you don't see a selection you expected, it may have sold out.
Registration
Registration is closed for this event.