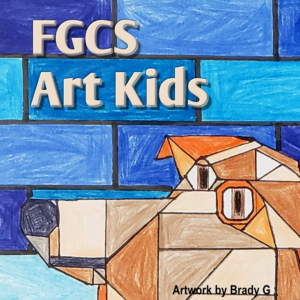 Date/Time
Start Date - Wed Oct 04, 2023 - Wed May 29, 2024
3:10 pm - 5:00 pm
Location
Artingales Cove
2032 Pacific Avenue, (Around Back)
Forest Grove OR
This is for Ages: (K-8TH)
After school art kids will experience various art media each week, including drawing, painting, pastel, sculpture, and printmaking. Projects will change throughout the year allowing students to continue year-round if desired. This after school club is flexible enough to allow more experienced artists liberty to work on personal projects with materials, instructor guidance, and feedback.
FGCS Students are met on campus and walk to Artingales Cove only a couple of blocks down Pacific Avenue. Pick up details will come in a confirmation email after deposit/payment and processing. Homeschool kids can meet us at the classroom ramp at approximately 3:20PM once registration is approved.
We have met minimum enrollment. You only need to register here once, then return classes can be requested and if there's still room you'll get the payment link again.
$25 Single trial class
$90 (4-weeks Oct 4, 11, 18, 25 or once you start)
$140 (7-week Oct 4, 11, 18, 25 Nov 1, 8, 15 or once you start) [half deposit allowed]
$180 (10-week Oct 4 – Dec 13 or once you start) [half deposits allowed]
$18 per class add-on after 10-pack
Registration system emails are auto-generated and sometimes go to SPAM. Please search for director@artingales.org for detailed information.
Please click Submit Registration until you receive this message: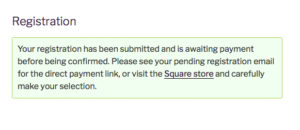 Registration