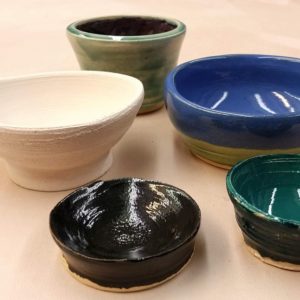 Date/Time
Start Date - Fri Jan 04, 2019 - Fri Jan 25, 2019
4:00 pm - 6:00 pm
Location
Valley Art
2022 Main St.
Forest Grove OR
This class is for Ages: (7-17)
*Prerequisite: Child must have previous experience in April's handbuilding clay class at Valley Art to participate in beginning wheel class.
Students will throw on the wheel the first class(es) and glaze their creations the last day. This class is designed for wheel beginners, however experienced wheel students may register in any of the 5 wait-list spots and any openings two days before the first class can be paid and filled. Pieces available for pick up after month's end, depends on the kiln loading schedule. Includes $5 extra charge for clay per throwing day.
ALL PARTICIPANTS MUST WEAR CLOSED-TOE SHOES IN THE POTTERY STUDIO.
Beginners need to register early, experienced wheel students have the chance to fill vacant spots 2 days prior to class. Minimum 2 students, maximum 5 students. Register now, pay once minimum met.
3-Friday choice $70.00 Registration closes Noon day of class
2-Friday choice $45.00 Registration closes Noon day of class
[Meets January 4, 11, and 25 -OR- Jan 11 & 25 only]
Valley Art scholarships: http://www.valleyart.org/scholarships/
If applying for Valley Art scholarship, type scholarship in the special instructions and skip payment.
Please click Submit Registration until you receive this message: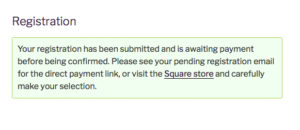 Registration
Registration is closed for this event.