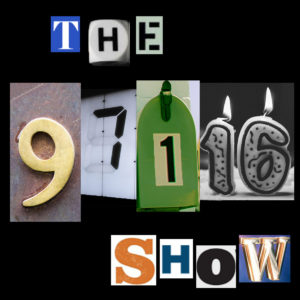 Date/Time
Start Date - Thu Jul 11, 2019 - Thu Oct 31, 2019
All Day
Location
97116 in 2019
2134 19th Avenue
Forest Grove OR
This is for Ages: (All ages welcome, artwork is not censored, adult themes will be cordoned off)
Dates above only refer to application window, the show will be Nov 15-17. Work will be due (dropped off) no later than Tuesday Nov 12.
Open to creators residing in Washington, Yamhill, and Columbia counties, even students and youth*. Artists under the age of 13 require a parent to enter. Not juried, just bring your best! If you are interested in participating in 97116, please provide a valid email address that you regularly check. Your email will only be used to provide 97116 information, and you may ask to be removed at any time by emailing april@artingales.org.
If you want more information about the show reception and event, visit one of these links:
Facebook: 97116ARTSHOW
Web: 97116ArtShow.com
Artists, we're accepting: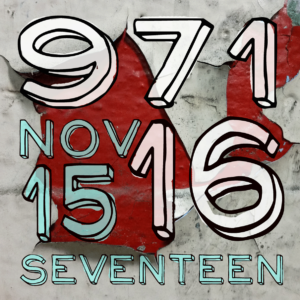 Ready to hang art in
SQUARE or CIRCLE format
Max size 10×10 inches
Max weight 3 lbs
Max depth 6 inches
Max quantity 5 pieces
Max price $100 each
Originals only – painting, drawing, fiber, collage, glass, hanging clay, metal, assemblage, photography, prints of graphic art, hand pulled printmaking, etc. As long as it hangs, meets the criteria above, and isn't a reproduction it should fit. Ask if you aren't sure.
If you are a 3D artist and might be interested in displaying standing 3D work, or are interested in participating in the cordoned off adult themes area, please email 97116ArtShow@gmail.com and we'll reach out.
$1 per entry, max 5 entries per artist, does not include adult themed pieces that may be accepted.
Use registration below to complete the application process.
You are not required to stick to the exact number of each specific size you register, though we hope you're close in your estimation. We're using the size choices to ensure we don't run out of square footage for display.
97116 will take a 20% commission to cover partial costs and support this year's designated charities. Our charity is Community Connection West, its winter shelter fund.
Deadline to apply is October 31 at 11PM, however registrations and images received by October 5th may have images on printed advertisements.
*this art show is not juried nor is it censored, adult themes will be present in a clearly marked and cordoned area.
***Successful registration will turn the submission button into a green outlined message, keep clicking until it does. You will receive a no-reply auto response to registration from WordPress, any email correspondence should be directed to 97116ArtShow@gmail.com. Thank you!
Scroll down past the Spanish information to register.
97116 Solicitud del Artista Participante
Fecha/Horario
Fecha de Apertura – Jue. 11 de julio, 2019 – Jue. 31 de octubre, 2019
Todo el Día
Lugar
97116 en 2019
2134 19th Avenue
Forest Grove OR
Abierto a todas las edades: (Todas las edades son bienvenidas, las piezas de arte no son censuradas, los temas para adultos serán exhibidos en un área con acceso restringido).
Las fechas anteriores sólo se refieren al periodo de inscripción, la exhibición será del 15 al 17 de noviembre. El montaje de la exhibición se realizará a más tardar el martes 12 de noviembre.
Abierto a creadores que residan en los condados de Washington, Yamhill y Columbia, incluyendo a estudiantes y menores de edad*. Los artistas menores de 13 años requieren la autorización de uno de sus padres. No habrá jurado, ¡sólo presenta tu mejor trabajo! Si estás interesado en participar en 97116, proporciona una dirección de correo electrónico válida que verifiques regularmente. Tu correo electrónico sólo se utilizará para proporcionar la información de 97116, y puede solicitar que lo demos de baja en cualquier momento enviando un correo electrónico a april@artingales.org.
Si deseas obtener más información sobre la recepción y el evento, visita uno de estos enlaces:
Facebook: 97116ARTSHOW
Web: 97116ArtShow.com
Artistas, estamos aceptando:
Arte listo para ser exhibido en
Formato CUADRADO o CÍRCULAR
Tamaño máximo 10 × 10 pulgadas
Peso máximo 3 libras
Profundidad máxima 6 pulgadas
Cantidad máxima 5 piezas
Precio máximo $100 cada una
Sólo originales: pintura, dibujo, telas, collage, vidrio, colgantes de arcilla, metal, ensambles, fotografía, impresiones de arte gráfico, grabado a mano, etc. Siempre que pueda colgarse de una pared, que cumpla con los criterios anteriores y que no sea una reproducción la pieza debería ser aceptada. Pregunta si no estás seguro.
Si eres un artista 3D y te interesa mostrar trabajos en 3D que se sostengan por sí solos, o si estás interesado en participar en el área restringida con temas para adultos, envía un correo electrónico a 97116ArtShow@gmail.com y nos comunicaremos contigo.
$1 por entrada, máximo de 5 piezas por artista, no se incluyen las piezas con temas para adultos que puedan ser aceptadas.
Utiliza el formulario a continuación para completar el proceso de inscripción.
No es necesario apegarse a las medidas exactas de cada tamaño específico que registres, aunque esperamos que tu estimación sea lo más precisa posible. Estamos utilizando las opciones de tamaño para garantizar que contaremos con suficiente área de exhibición.
97116 retendrá una comisión del 20% para cubrir los costos parciales y apoyar a las organizaciones de beneficencia designadas este año. (Community Connection West)
La fecha límite para presentar la solicitud es el 31 de octubre a las 11 p.m., sin embargo, las inscripciones y las imágenes recibidas antes del 5 de octubre pueden ser incluidas en los anuncios impresos.
*esta muestra de arte no tiene jurado ni está censurada, los temas para adultos estarán presentes en un área claramente indicada y restringida.
Una inscripción exitosa convertirá el botón de envío en un mensaje verde resaltado, siga presionando hasta que suceda. Recibirá una respuesta automática cuando se registre en WordPress, cualquier correspondencia por correo electrónico debe dirigirse a 97116ArtShow@gmail.com. ¡Gracias!
Registration