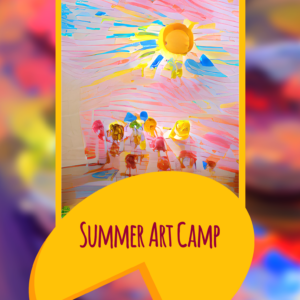 Date/Time
Start Date - Mon Aug 15, 2022 - Wed Aug 17, 2022
10:00 am - 2:30 pm
Location
Valley Art
2022 Main St.
Forest Grove OR
This is for Ages: (7-17)
Art Campers will learn several design concepts and art mediums in our 2022 partial week half-day camps.  We'll play with pattern and repetition by looking at work from Yayoi Kusama, print colored shapes like Sonia Delaunay, and design high contrast like Kara Walker. Clara Fialho will inspire our liminal paintings while we add, subtract, scrape, and drip color across canvas. Clay characterization and narrative of Pepijn van den Nieuwendijk, Yeonsoo Kim, and En Iwamura will give students a variety of options for Wednesday's project in the clay studio.
Sack lunch required, closed toe shoes on Wednesday > Registration scheduled to close 4PM Aug 12
Kids must wear well-fitting mask
Gaiters and face shields do not substitute for a face mask.
Early bird pricing $160 if paid in full at least one week prior
$185 for late registrations / payments within six days of camp.
Split payments option as follows:
$50 deposit due 3 weeks prior
$55 payment due 2 weeks prior
$55 balance due 1 week prior
OPEN TO ANY 2-12th GRADE AGED KIDS
Please click Submit Registration until you receive this message: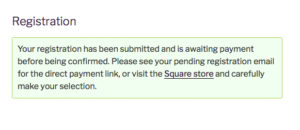 Registration