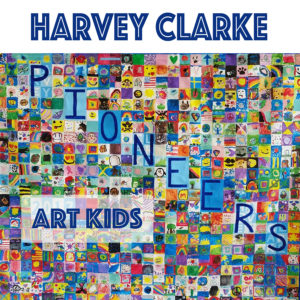 Date/Time
Start Date - Tue Jan 07, 2020 - Tue Mar 31, 2020
3:30 pm - 5:30 pm
Location
Harvey Clarke Elementary
2516 B Street
Forest Grove OR
This is for Ages: (K-6th)
After school art kids will experience various art media each week, including drawing, painting, pastel, sculpture, and printmaking with ample time to finish most projects on-site. Projects will change throughout the year allowing students to continue year-round if desired. This after school club is flexible enough to allow more experienced artists liberty to work on personal projects with materials, instructor guidance, and feedback.
[Meets Tuesdays for SIX, EIGHT, or TWELVE weeks 3:30-5:30]
$25 > Single class (note which day in special instructions)
$132 > 6-weeks
$165 > 8-week session
$240 > 12-week session
Options to make 1/2 payments on 8 and 12 week selections once minimum is met. First half will be before class starts, then 1/2 way through (option will show in square store once we meet minimum, not ticket type) Minimum 8 max 12 students enrolled.
Meets Jan 7, 14, 21, 28, Feb 4, 11, 18, 25, Mar 3, 10, 17 [SKIP 24 Spring Break] then Mar 31. Okay to register anytime before last class of the session as long as there is space.
OPEN TO ANY K-6TH AGED KIDS, HOMESCHOOLED TOO
Please click Submit Registration until you receive this message: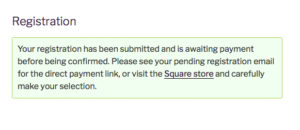 If you're not sure how receptive your child is to art class, please only sign up for a single, as refunds are not available. If the child enjoys the class, you will be offered a prorated option to add the rest of the session at the discounted rate.
Registration