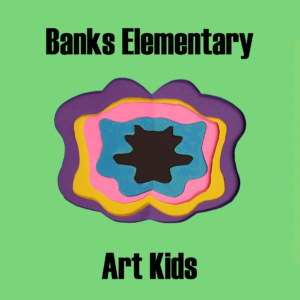 Date/Time
Start Date - Fri Jan 20, 2023 - Fri Jun 02, 2023
2:45 pm - 4:15 pm
Location
Banks Elementary
42350 NW Trellis Way
Banks OR
This is for Ages: (K-6th)
Thank you for expressing interest in kid's art 🎨 classes, no specifics have been set for Banks Elementary this year due to low interest. Tell your friends and let's see if we can make this happen!
Open class enrollment notifications will be sent on a first come first served basis using the information you provide here. Don't forget to hit that submit button until you get a green success message.
This is preregistration for after school art classes, but it does not obligate you. It puts you on the list to contact first when the class schedule is set. More registration information will be needed if your child will be attending. For example, we will ask for address, alternate pick up persons, special instructions, etc. We require minimum enrollment to hold any class, in the past that has been eight children to cover supply and building costs. We also have maximum enrollment which tends to be 15 per teacher, or fewer with younger age groups like all Kindergartners.
Families sometimes choose a single session of either 4, 5, or 6 weeks, meeting once per week, others continue throughout the school year. The date range listed is not the actual time commitment, and hours will be set based on school dismissal.
Prices include a snack, all materials, clay firings (if applicable)
2022 / 2023 school year is as follows: (prices subject to change if school districts charge more for using the space)
$145 (6-weeks of 2 hr class meeting once per week)
$125 (5-weeks of 2 hr class meeting once per week)
$100 (4-weeks of 2 hr class meeting once per week)
$109 (6 weeks of 1.5 hr class meeting once per week)
$94 (5 weeks of 1.5 hr class meeting once per week)
$75 (4 weeks of 1.5 hr class meeting once per week)
$75 (6 weeks of 1 hour class meeting once per week)
$63 (5 weeks of 1 hour class meeting once per week)
$50 (4 weeks of 1 hour class meeting once per week)
Please click Submit Registration until you see this message in a larger green box: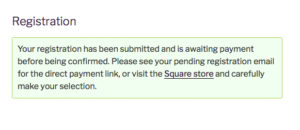 Registration